Discovery Coffee Supporting Orange Shirt Day
On Monday, August 3rd Discovery Coffee will be donating 5% of all sales from each store to Victoria Orange Shirt Day.⁠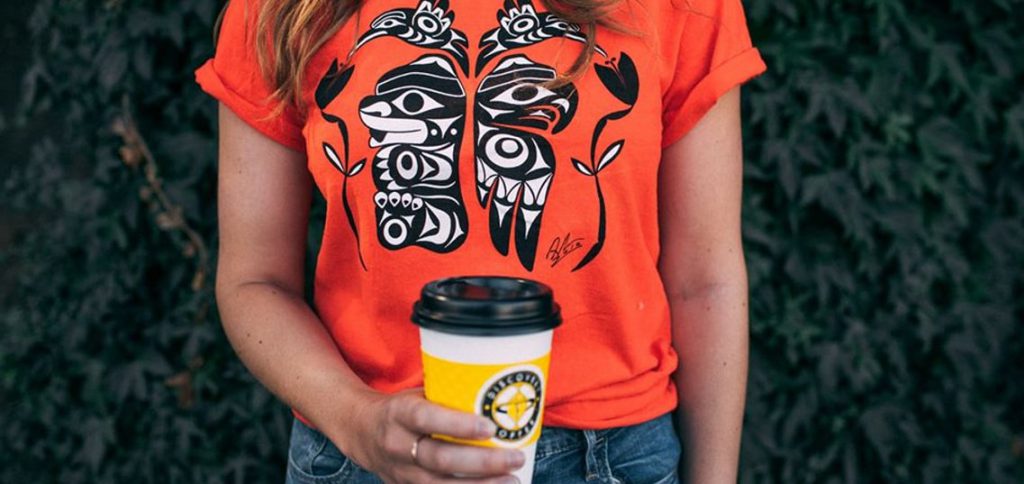 We are so grateful that Discovery Coffee has joined us to support and honour Residential School Survivors and their families, and to remember those that never made it back home. Both of their August and September donation days will be donated to us. 

Visit them at one of their many locations:
DISCOVERY ST (Cafe/Roastery): 1-250-477-2323
OAK BAY (Cafe): 1-250-590-7717
JAMES BAY (Cafe/Bakery): 1-250-590-6323
BLANSHARD ST (Cafe): 1-778-406-1111
UPTOWN: WHOLE FOODS MARKET (Cafe): 1-250-382-9800
www.discoverycoffee.com
https://www.facebook.com/discoverycoffee/